GAIN (Green Aquaculture Intensification in Europe) is a European Union Horizon 2020 research project led by the University of Venice (IT). The partnership includes the Alfred Wegener Institute (DE), IBM (IE), University of Stirling (UK), Longline Environment (IE), Wageningen University (NL), SPAROS (PT), NOAA (USA), Dalhousie University (CA), Consejo Superior de Investigaciones Cientificas (ES), and Salten Havbrukspark (NO).
GAIN started on May 1st, 2018, runs for 42 months, and is designed to support the ecological intensification of aquaculture in the European Union (EU) and European Economic Area (EEA), with the dual objectives of increasing production and competitiveness of the industry, while ensuring sustainability and compliance with EU regulations on food safety and environment.
The eco-intensification of EU and EEA aquaculture is the only way to satisfy the increasing demand for high quality aquatic products and decrease dependence on imports, which, in the EU 28, reached 65% by volume in 2008-2012.Successful eco-intensification of European aquaculture requires the integration of scientific and technical innovations, new policies and economic instruments, and the mitigation of social constraints.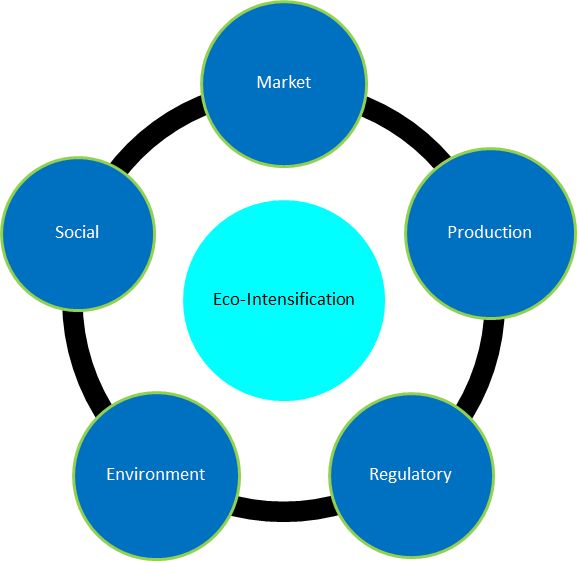 Eco-intensification of European aquaculture will provide more and better aquatic products, more high-quality jobs, and improve trade balance by reducing imports. Eco-intensification does not depend on increased space allocation for aquaculture—this is critical, because spatial issues are particularly controversial, not only due to multiple competitive uses of water and land, but because of social constraints to the activity.

GAIN focuses on three broad themes
| | | |
| --- | --- | --- |
| Production and Environment | Secondary outputs | Policy and Markets |
| The primary sector can grow more, and be more environmentally-friendly, by (i) design of novel finfish feeds, making healthier and better fish; and (ii) application of precision aquaculture, using sensors and Big Data for real-time feedback to farmers and managers on both production and environmental quality. | There is substantial waste in finfish and shellfish farming, with respect to mortalities, re-use of side-streams, and use of by-products. Innovative actions in GAIN include: (i) obtaining renewable products from mortalities, and feed ingredients from by-products of fish and shellfish; (iii) production of algae from fish farms. | There are policy and market barriers to the implementation of the circular economy. GAIN will analyse bottlenecks and propose solutions by (i) reviewing legislation and suggesting improvements; (ii) analysing the balance between fish supply and demand, where serious inconsistencies have been flagged, and impacts in Europe of changes in global markets; (iii) evaluating consumer acceptance. |
The outcomes from these three themes will be combined to increase quantity, quality, and sustainability of farmed products. GAIN emphasizes the importance of animal welfare, healthy food, local produce, and traceability. We aim to significantly increase European food security and bring good fish to the table for current and future generations. For GAIN, a good fish is tasty, nutritious, and sustainable—and eco-intensification means lots more good fish.
Longline Environment Ltd.18-19 College Green, Dublin, D02 VH77, Ireland
Site developed by: longline.ie